No Butter No Cheese No Cream One Pot Fettucini Alfredo
I wanted to post this delicious recipe I tried the other night at my daughter's request. For a lot of us these days, we need to avoid butter, cheese or milk. This is actually a vegan recipe but tastes similar to fettucini alfredo made with vegetable broth and unsweetened almond milk. Best of all, it is cooked in one pot!

https://yupitsvegan.com/vegan-one-pot-creamy-garlic-pasta/
One Pot Creamy Garlic Pasta
CourseItalian
Cuisinenut-free, vegan, vegetarian
Prep Time5minutes
Cook Time30minutes
Total Time35minutes
Servings3servings
Calories362kcal
AuthorYup, it's Vegan
Ingredients
1/2 tbsp olive oil
4 cloves garlic minced
1 shallot finely chopped
2 cups vegetable broth or vegetable stock (see notes)
1 and 1/2 cups plain, unsweetened non-dairy milk (see notes)
1 tsp salt plus more to taste (reduce if using a salty broth - mine is low-sodium)
8 oz dry fettuccine
black pepper, dried oregano and red pepper flakes to taste
chopped fresh basil or parsley for serving
Instructions
Heat the olive oil in a large skillet over medium heat. If possible, choose a skillet that is wide enough to completely fit the fettuccine. Smaller pans will work but require a bit more fuss to stir and submerge the pasta as it cooks.
Add the garlic and shallot to the pan along with a sprinkle of salt and stir. Cook for about 2 minutes, stirring occasionally, or until the garlic is softened and the shallot is turning translucent; avoid browning.
Add the vegetable broth, nondairy milk, and salt, and stir. Add the dry pasta and gently prod it around to submerge it under the liquid. If not all of it fits now, you will need to gently push it into the pan after the submerged portion has softened later.
Bring to a boil, then reduce to a simmer. Stir occasionally, gently separating any pasta that starts to stick together. Cook for about 20 minutes, or until the sauce has thickened onto the pasta and the texture is to your liking. If too much of the liquid is cooking off, reduce the heat a little bit, and add more nondairy milk.
Adjust seasoning to taste and serve with fresh herbs and other toppings if desired. Best served immediately, but leftovers will keep for 3-5 days in the fridge (cool completely to room temperature before boxing up and refrigerating).
Recipe Notes
For a slightly 'cheesier' taste, try adding white or yellow miso paste, and/or nutritional yeast.

This recipe will taste bland if not properly seasoned, so be sure to taste it throughout cooking and add salt and other seasoning as needed.
You can finish the dish with a squeeze of lemon juice if you like, but I recommend only adding it to individual portions just before eating. The lemon juice will start to curdle the soy milk if left to sit, and may also have the same effect if other nondairy milks are used.
This recipe is as good as your nondairy milk and vegetable broth. If you do not like the taste of them on their own you will not like how this recipe tastes.
The cooking time will need to be adjusted for differently-shaped or thinner pasta. The simmer in step 4 should be fairly gentle otherwise too much liquid may cook off - though that's luckily an easy fix; but note that the cooking time will increase because the extra nondairy milk will cause the temperature of the overall cooking mixture to temporarily decrease.
Theone pot creamy garlic pasta recipe I have hereis what I personally find to be anideal preparation for a creamy vegan pasta dish. Because of the one pan method that cooks together the pasta and the sauce all in one pot, the sauce coats the pasta exceptionally well. Fettuccine is especially suited to coming out to a lovely al dente texture in the final product. Thankfully, if you prefer your pasta cooked differently it's also easy to adjust.
So while I recommend using anall-natural soymilkin this recipe (<- link is for informational purposes – I buy that brand but not in a 12-pack!), if you already know you dislike soy milk, then obviously don't use it. Other choices with a higher water content may affect the cooking time and amount of liquid needed, but luckily with this recipe it's fairly easy to adjust as you go. If you choose something other than soy, I recommend starting with just 1 cup of it and adding more as needed from there.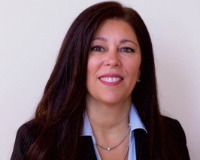 Author:
Caterina Cintorino
Phone:
561-577-7796
Dated:
February 14th 2018
Views:
50
About Caterina: As a resident of Boynton Beach for over 25 years, Caterina has extensive knowledge of the Boynton Be...